ZIRC Syringe Composite Kit (Without Tub and Cover) 20Z489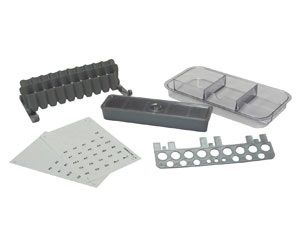 ZIRC Syringe Composite Kit (Without Tub and Cover) 20Z489
ZIRC Syringe Composite Kit (Without Tub and Cover)
 20Z489
Recommends that you order a Tub and Locking Cover to complete the kit.
Features:
•Stores and organizes composite materials
•Helps keep better inventory control
•Contains Microban Antimicrobial Protection
•Surface Disinfect Only
•Includes:
Syringe 20-Unit Stand
Long Tub Cup with Cover
Divided Slide Tray

Syringe Clip-On Holder

Shade Label Sheet

443-552-7338
a1dentalsupply@gmail.com
"30 YEARS IN BUSINESS"
why pay more, lowest price guaranteed!!