ZIRC Safe-Lok Cover (B Size) 20Z445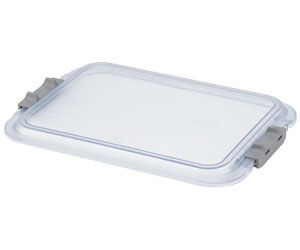 ZIRC Safe-Lok Cover (B Size) 20Z445
ZIRC Safe-Lok Cover (B Size)
20Z445
Complies with OSHA and CDC guidelines by having a puncture-proof and leak-proof container to minimize exposure of contamination materials.
Features:
Fits B-Lok Flat and Divided Trays only
Slide locking mechanism securely locks the cover to the tray
DO NOT HEAT STERILIZE
Dimensions: 13-7/8" x 9-7/8" x 3/4"
Surface Disinfect Only
443-552-7338
a1dentalsupply@gmail.com
"30 YEARS IN BUSINESS"
why pay more, lowest price guaranteed!!