ZIRC Restorative Organizer 20Z495R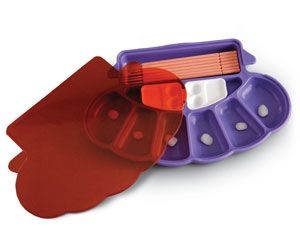 ZIRC Restorative Organizer 20Z495R
ZIRC Restorative Organizer
20Z495R
No more confusion…Get your restorative materials organized!
Features:
•Compartments shaped like the arch of the mouth for veneers, inlays, composite and onlays
•Disposable mixing wells included for bonding agent and cement
•Accessory are for brushes and materials
•Lubricated plastic enables tooth number to be written in the designated area
•Patient name can also be written on the organizer for quick identification
•Light protective cover can ber used as a light shield and to prevent materials from setting early
•Includes 25 pk of mixing wells free
•Contains Microban Anitimicrobial Protection
•Surface Disinfect Only

443-552-7338
a1dentalsupply@gmail.com
"30 YEARS IN BUSINESS"
why pay more, lowest price guaranteed!!