ZIRC E-Z Access Shelf 20Z420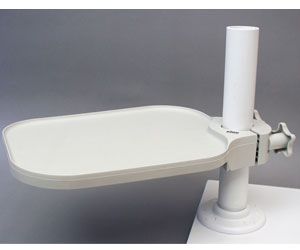 ZIRC E-Z Access Shelf 20Z420
ZIRC E-Z Access Shelf
20Z420
Features:
Provides easy to access work space for auxiliar items
E-Z mounting to standard equipment post (1-3/4" - 2-1/4"), no tools needed
Will not damage post finish
E-Z adjustment to multiple positions
Contoured edge to contain spills and materials
Stain resistant finish, surface disinfect only
Weight capacity of 25 lbs.
Rotates 360 degrees
Dimensions: 16-1/2" x 10" x 2-1/4"
Contains Antimicrobial Protection
Surface Disinfect Only
443-552-7338
a1dentalsupply@gmail.com
"30 YEARS IN BUSINESS"
why pay more, lowest price guaranteed!!