Sunstar Americas GUM Soft Picks Wider Spaces Blue 634P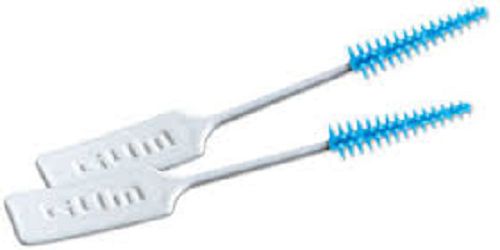 Sunstar Americas GUM Soft Picks Wider Spaces Blue 634P
Sunstar Americas GUM Soft Picks Wider Spaces Blue
634P
5/env 72 env/box
Now available for Wider Spaces, GUM® Soft-Picks® are comfortable and easy to use for dislodging food, removing plaque and massaging gums.
Clinically Proven.
Soft-Picks®, which were clinically proven to remove as much plaque between the teeth as traditional floss, are now available for Wider Spaces
25% Wider
Soft Picks® for Wider Spaces are 25% wider to fit into larger spaces.
Ideal for Cleaning:
Hard to reach spaces between teeth, bridges, crowns, implants, and braces.
Exceptionally Comfortable.

76 soft rubber bristles gently massage and stimulate gums for firm, healthy gums. Soft-Picks are great for removing food particles between teeth. 

443-552-7338
a1dentalsupply@gmail.com
"30 YEARS IN BUSINESS"
why pay more, lowest price guaranteed!!