Sunstar Americas GUM Proxabrush Go-Between Cleaners, Tight Tapered 36/box 872PA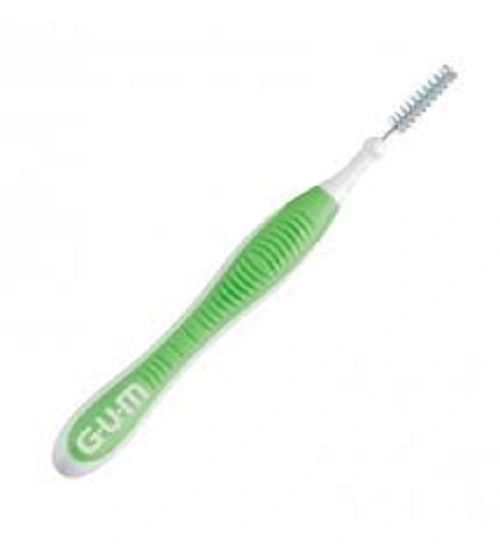 Sunstar Americas GUM Proxabrush Go-Between Cleaners, Tight Tapered 36/box 872PA
Sunstar Americas GUM Proxabrush Go-Between Cleaners, Tight Tapered 36/box
872PA
36/box
Clinically proven plaque removal with GUM® Proxabrush® Go-Betweens® Cleaners. Ideal for cleaning hard to reach spaces, around bridges, implants (tight and ultra tight product), crowns and orthodontics.
Ideal for Cleaning Between:
Braces, bridges, crowns, implants, orthodontics and hard-to-reach spaces.


Four Convenient Sizes.
Ultra Tight, Tight, Moderate and Wide sizes to meet all tooth space needs.
Innovative Triangular Bristles/Filament clean better between teeth*
Triangular shaped bristles remove up to 25% more plaque than round bristles.

Antibacterial Bristle Protection.

Helps brush stay cleaner between uses.*

Coated-Wire Protection.

Consult your dental professional before using around implants or areas with excessive fillings.
443-552-7338
a1dentalsupply@gmail.com
"30 YEARS IN BUSINESS"
why pay more, lowest price guaranteed!!