Sunstar Americas GUM Eez-Thru Floss Threaders 840PUAA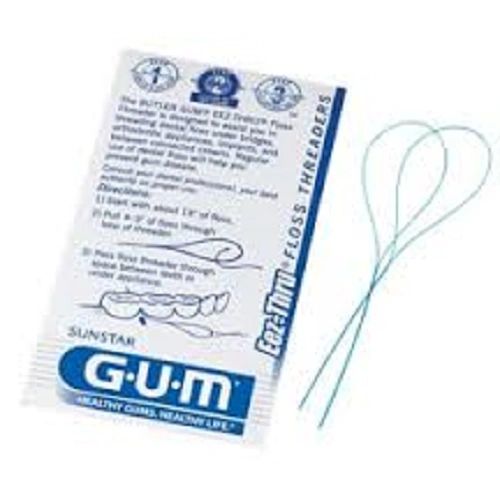 Sunstar Americas GUM Eez-Thru Floss Threaders 840PUAA
Sunstar Americas GUM Eez-Thru Floss Threaders
840PUAA
5/env 100 env/box
Easily threads floss under bridges, orthodontic appliances, implants and between connected crowns.
Convenient.
Comes in a hygienic carrying case.


Durable Construction.

Versatile nylon loop helps thread floss where most other products cannot reach: under bridges, between connected crowns, around orthodontic appliances, lingual wires and implants.


Easy to Use.

Simply choose your favorite GUM® dental floss to use with Threader.


Threader most recommended by Dental Professionals
443-552-7338
a1dentalsupply@gmail.com
"30 YEARS IN BUSINESS"
why pay more, lowest price guaranteed!!