RPI SciCan Statim Type 5000 Cassette Seal, Black Silicone, 7-3/4 x 15-3/4 SCS029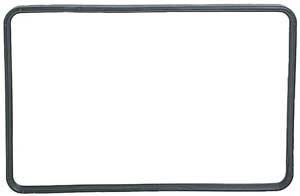 RPI SciCan Statim Type 5000 Cassette Seal, Black Silicone, 7-3/4 x 15-3/4 SCS029
RPI SciCan Statim Type 5000 Cassette Seal, Black Silicone, 7-3/4 x 15-3/4
SCS029
OEM Part #01-101649S

CASSETTE SEAL

Material: Black silicone
Size: ~7-3/4" x 15-3/4"
Includes: Cassette Seal and (4 pouches) Liquid Soap (RPI Part #RPS287)
See Notes: below for "PM Service Tip"
Fits: Cassette Lid
Model(s) This Part Fits: Statim 5000 Series
Notes:
PM Service Tip: lube Cassette Seal (RPI Part #SCS029) with (1) pouch of Liquid Soap every 30 days. The OEM recommends replacing the Cassette Seal every 6 months or every 500 cycles (whichever comes first).


443-552-7338
a1dentalsupply@gmail.com
"30 YEARS IN BUSINESS"
why pay more, lowest price guaranteed!!