Richmond Rayon/Poly Nonwoven Sponges 4"x4", Non-Sterile 200 Sponges/Sleeve 10 SLVS/CS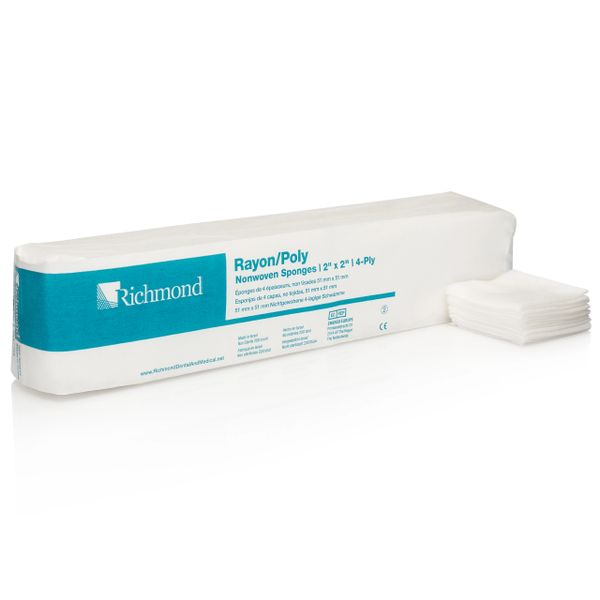 Richmond Rayon/Poly Nonwoven Sponges 4"x4", Non-Sterile 200 Sponges/Sleeve 10 SLVS/CS
Richmond Rayon/Poly Nonwoven Sponges 4"x4", Non-Sterile
200 Sponges/Sleeve
10 Sleeves/Case
300636
Richmond Dental & Medical's Nonwoven Rayon/Polyester Sponges are an economical and lint-free alternative. They will not leave fibers in dental work, nor will they leave lint residue on instruments when used for cleaning.
-Absorbent and strong
-Perfect for wipes
-Great for disinfecting or cleaning instruments
-Handkerchief folded
443-552-7338
a1dentalsupply@gmail.com
"30 YEARS IN BUSINESS"
why pay more, lowest price guaranteed!!