Quala Flowable Composite Shade A1 Q40251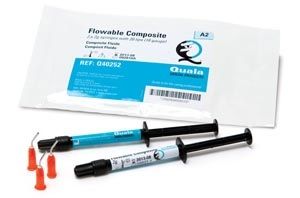 Quala Flowable Composite Shade A1 Q40251
Quala Flowable Composite Shade A1
Q40251
Quala Flowable Composite Shade A1, 2 x 2g Syringes & 20 18g tips/pk
A light-cured, resin based, dental restorative material. It comes in shades matched to the VITA® shade guide. Its low viscosity and precise syringe delivery make it flowable, easy to place and finish, and adaptable to a variety of clinical situations, especially where flow can improve adaptation. Indicated for Class III and V restorations. It can also be used for repair of crown margins at the discretion of the dentist.

443-552-7338
a1dentalsupply@gmail.com
"30 YEARS IN BUSINESS"
why pay more, lowest price guaranteed!!