Quala Enzyme Ultrasonic Tablets 64/bx 50036380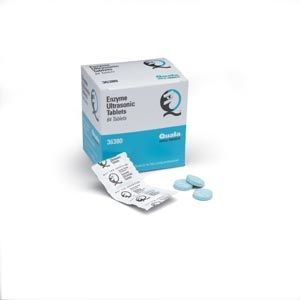 Quala Enzyme Ultrasonic Tablets 64/bx 50036380
Quala Enzyme Ultrasonic Tablets 64/bx
50036380
For general purpose ultrasonic cleaning, evacuation system cleaning, and instrument presoak. Effective, fast removal of blood, food particles, compounds, and other soils which are normally resistant to detergents alone. Two tablets make one gallon of solution. Saves storage space, and easy to use. Clean mint scent.

443-552-7338
a1dentalsupply@gmail.com
"30 YEARS IN BUSINESS"
why pay more, lowest price guaranteed!!