Quala Clear Bite Registration Fast Set, Unflavored Q-9006HP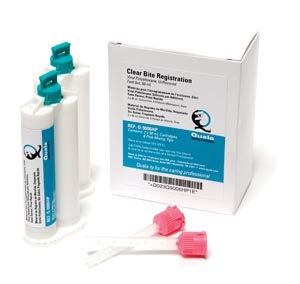 Quala Clear Bite Registration Fast Set, Unflavored Q-9006HP
Quala Clear Bite Registration Fast Set, Unflavored
Q-9006HP
Mousse-like vinyl polysiloxane derivative material in a high performance cartridge dispensing system. Hard setting material with excellent tear strength. Available in three different working/set times. Each kit contains 2 x 50mL cartridges and 6 x 6.5mm mixing tips. Available in Vanilla Crème or traditional unflavored.

443-552-7338
a1dentalsupply@gmail.com
"30 YEARS IN BUSINESS"
why pay more, lowest price guaranteed!!