Quala Biological Monitoring System 3-Strip Test 12/bx Q602412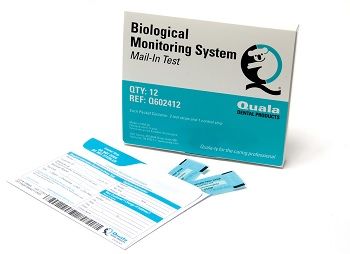 Quala Biological Monitoring System 3-Strip Test 12/bx Q602412
Quala Biological Monitoring System 3-Strip Test 12/bx
Q602412
Convenient, reliable system for monitoring effectiveness of sterilization and sterilizer performance. Bacterial spore test strips may be used to test all sterilization processes -- Steam, Chemical Vapor (Chemiclave), Dry Heat and Ethylene Oxide. Mail-in envelopes are convenient for practice to use and test results are available within 24 hours of receipt at the third-party laboratory. Confidential reporting available online with failure results communicated immediately.

443-552-7338
a1dentalsupply@gmail.com
"30 YEARS IN BUSINESS"
why pay more, lowest price guaranteed!!