Microbrush UltraBrush 2.0 Dispenser Kit Regular Size Green U2D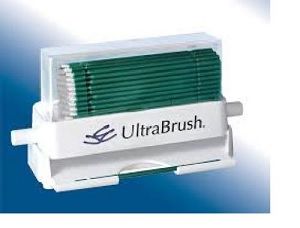 Microbrush UltraBrush 2.0 Dispenser Kit Regular Size Green U2D
Microbrush UltraBrush 2.0 Dispenser Kit Regular Size Green
U2D
The bristle brush inspired by dentists, this applicator bends close to tip for improved control and ease of reach. The 2.0 with 200 chemical-resistant fibers is designed for better smoothing and spreading action. The 1.0 features 100 chemical-resistant fibers for more precise applications.
Bristle Brush Applicators 2.0 Dispenser Kit

Regular Size

Green

1 Dispenser + 1 Refill Cartridge of 100 Applicators



443-552-7338
a1dentalsupply@gmail.com
"30 YEARS IN BUSINESS"
why pay more, lowest price guaranteed!!