Microbrush UltraBrush 1.0 Refill Fine Size Orange/Blue 200/pk U1R200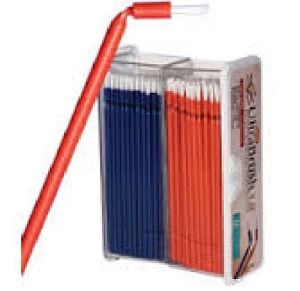 Microbrush UltraBrush 1.0 Refill Fine Size Orange/Blue 200/pk U1R200
Microbrush UltraBrush 1.0 Refill Fine Size Orange/Blue 200/pk
U1R200
The bristle brush inspired by dentists, this applicator bends close to tip for improved control and ease of reach. The 2.0 with 200 chemical-resistant fibers is designed for better smoothing and spreading action. The 1.0 features 100 chemical-resistant fibers for more precise applications.
Bristle Brush Applicators 1.0 Refill

Fine Size

Orange/Blue

2 cartridges of 100 Applicators (1 of each color)

200/pk



443-552-7338
a1dentalsupply@gmail.com
"30 YEARS IN BUSINESS"
why pay more, lowest price guaranteed!!