Lang Reflex Reline Jig Wing Nut (3) 4800WN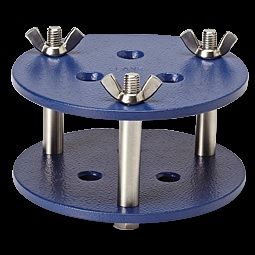 Lang Reflex Reline Jig Wing Nut (3) 4800WN
**MATERIAL IS FOR DENTAL PROFESSIONALS ONLY!!!!!
Lang Reflex Reline Jig Wing Nut (3)
4800WN
**WING NUTS ONLY**
Replacement Part / Accessory for Reflex Reline Jig:  Wing Nut (3)
Reline jig for lab processed denture relines. The ReFlex Reline Jig is a simple solution for better control during the reilne process. The 3-post jig provides an accurate, reliable fit when mounting acrylic dentures on the model. As a new addition to our Lang Dental product line, the ReFlex Reline Jig is made specifically for Lang Dental's Aquapres to enhance your immediate in-office denture service.
Features & Benefits:
Adjusts to fit any size denture—Accommodates the largest possible denture, but compact enough to perfectly fit the Aquapres
3-post jig technology—Ensures stability and accuracy when relining, rebasing or repairing
Non-stick plates—Quick and easy clean-up between uses
443-552-7338
a1dentalsupply@gmail.com
"30 YEARS IN BUSINESS"
why pay more, lowest price guaranteed!!