Lang Jet Seal 1-oz Bottle Liquid 4102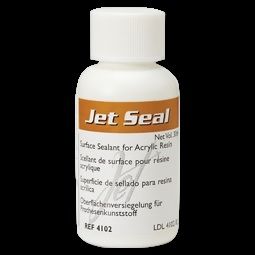 Lang Jet Seal 1-oz Bottle Liquid 4102
**MATERIAL IS FOR DENTAL PROFESSIONALS ONLY!!!!**
Lang Jet Seal 1-oz Bottle Liquid
4102
Self curing acrylic surface sealant.
1-oz Bottle Liquid (29ml) with brushes.
As the final line of defense, protect the denture repair, reline or provisional crown with Lang Dental's revolutionary self-curing sealant. Decreases porosity, increases color stability and finishes like a pro—providing an excellent aesthetic without polishing.
443-552-7338
a1dentalsupply@gmail.com
"30 YEARS IN BUSINESS"
why pay more, lowest price guaranteed!!