Lang Implant Duplicator Kit 0399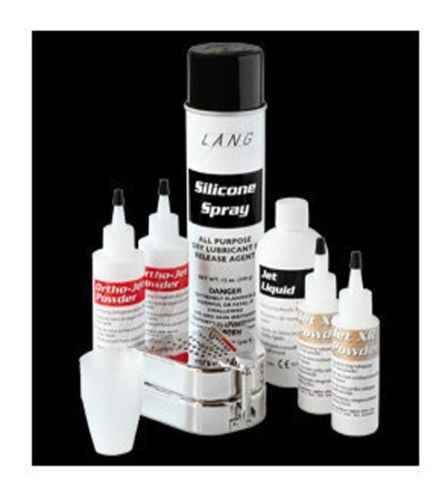 Lang Implant Duplicator Kit 0399
**MATERIAL IS FOR DENTAL PROFESSIONALS ONLY!!!!**
Lang Implant Duplicator Kit
0399
Flask and acrylic for creating implant stents.
Kit - Flask, Ortho-Jet 1-lb Package Clear, 8 oz liquid and 12-oz Silicone Spray.
Features & Benefits:
Extra fine bead size—Adapts accurately to the mold for a comfortable fit
Cross-linking monomer—Gives the acrylic strength and durability
Low flow properties—Allows better control, will not slump with minimal distortion
Superior clarity—Creates an aesthetically pleasing appliance
Additional uses—Resists wear: perfect for occlusal splints, night guards and surgical implants
443-552-7338
a1dentalsupply@gmail.com
"30 YEARS IN BUSINESS"
why pay more, lowest price guaranteed!!