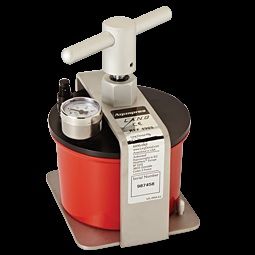 Lang Aquapres 4905A
**MATERIAL IS FOR DENTAL PROFESSIONALS ONLY!!!!**
Lang Aquapres
4905A
Improve the quality of the fabrication process. When combining Jet™ Acrylics and Lang Dental's Aquapres™, you can decrease undesirable results, which can be time consuming and costly. The complete fabrication system consistently generates dependable, high-quality results by eliminating porosity in methacrylate acrylics and achieving long-lasting color.

Features:
Hydraulic, not pneumatic
3 Easy-Steps to generate pressure
Compact design
Benefits:
Provides a safer work environment over air pressure without the need for an air compressor, heat or electricity
Creates a dense acrylic for color stable results and increases efficiency
Requires no extra attachments, space saving

443-552-7338
a1dentalsupply@gmail.com
"30 YEARS IN BUSINESS"
why pay more, lowest price guaranteed!!