Anutra Medical Buffering Replishment Kit w/ 27g Needles PR-1002-27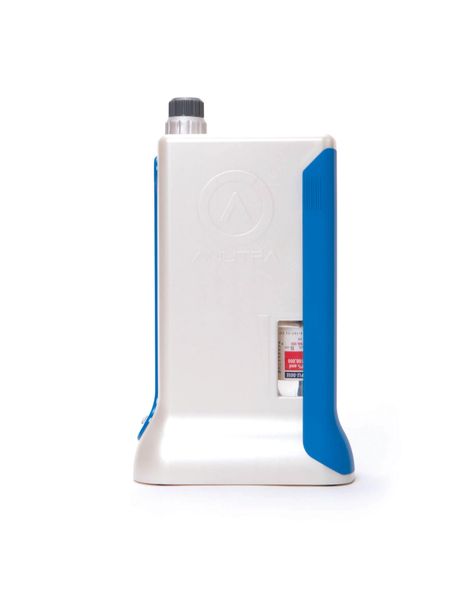 Anutra Medical Buffering Replishment Kit w/ 27g Needles PR-1002-27
**DENTAL LICENSE IS REQUIRED FOR EVERY PURCHASE - PLEASE EMAIL TO A1DENTALSUPPLY@GMAIL.COM WITH YOUR NAME AND ORDER NUMBER**
Anutra Medical Buffering Replenishment Kit with 27g Needles
Includes: 4 cassettes with drugs, 50 syringes, 27g needles
Buffered Lidocaine (Lidocaine w/ Epi (Acid) and  Sodium Bicarbonate (Base) neutralizes the acid before injection.
Advantages of using  Buffered Lidocaine:
Reduces pain: Reduces the acidity of lidocaine which burns the tissue
Saves time: Patient is numb within 2 minutes or less. Traditional Lidocaine takes between 7-20 minutes
Improves reliability: 95% of patients numb with the first injection
Increases revenue: Decreases procedure time and increases patient volume
Anutra Dispenser:
The Anutra Dispenser is a ground-breaking, local anesthetic delivery & buffering solution allowing you to never leave your patient's side after administering local anesthetic. Simply measure out precise doses of buffered andesitic each and every time by twisting the knob. With a small footprint & ergonomic design, you can place your Anutra Dispenser in every operatory without having to make room for a large, complex device.
Anutra Cassette:
Intricately engineered for precision and accuracy, the Anutra Cassette leverages the science of buffering to precisely mix lidocaine with epinephrine and sodium bicarbonate to effectively and efficiently buffer local anesthetics.
By leveraging widely adapted medical technology, you can leave your sodium bicarbonate and lidocaine with epinephrine attached to your Anutra Cassette for up to seven days. This means there is no need for strategic planning on whether or not it is worth your valuable resources to buffer on a given day.
Anutra Syringe:
The Anutra Syringe is not your typical dental syringe - it is extraordinary. With a revolutionary design, the Anutra Syringe enables the delivery of multiple doses of buffered or unbuffered anesthetic. With an innovative, less intimidating look, the Anutra Syringe is optimized in diameter and length. The ergonomic, lightweight design is simple-to-use and easily allows one-handed aspiration.
**ANUTRA MEDICAL WILL SET UP A VIRTUAL TRAINING SESSION ONCE THE PRODUCT IS PURCHASED. PLEASE BE SURE TO INCLUDE CONTACT INFORMATION WITH YOUR ORDER**
443-552-7338
a1dentalsupply@gmail.com
"30 YEARS IN BUSINESS"